Attention PLR Marketers...
"Instantly Gain Access To Quality PLR Audio Recordings, PLR Articles, a Lead Generation Report, Squeeze Page, and More Each Month!" . . .
I'm Practically Giving Away All of the Tools You Need to Make More Money From These PLR Products . . . And I'm Making it Easier For You to Do It!


From The Desk Of: Connor Funderburke,
I am very happy that you decided to put your trust in me to provide you with high quality niche PLR products each month - thank you very much for that!
I really want to make sure that you are able to be successful with these PLR products, and I want to make sure that you have all of the tools that you need to achieve that success.
Having the PLR product is the first step, but there are other factors that determine if you'll be successful with your products. I have no doubt that you'll be able to make a few sales by just using the PLR product and website that you get each month.
But just think about how much more money you could make if you had a way to . . .
Build a targeted opt-in list of people interested in each niche - think of all of the possibilities if you had your own list in each of these niches (promote follow up products, joint ventures, affiliate sales, etc.)

Easily follow up with each prospect until they purchase your product - many people need to see your offer multiple times before they will purchase something from you.

Provide each prospect with high quality information - even if they don't purchase your product right away, you still want to keep in touch with your new subscribers. What better way to get them to buy something from you then to provide them with high quality information on a regular basis?

Add in a back-end, or upsell, product to help you make even more money - ask anyone who is making money online, and they'll tell you that the real money is in the back-end process!
These are all elements of a successful sales process. I use this very same process for just about every product I put online . . . and I know that it works nearly every time.
That's why, in addition to the PLR ebook and website that you're already getting each month . . .
I Paid Top Dollar To Have Everything You Need For A Successful Sales Process Created, So I Can Bring It To You Dirt Cheap . . .
Seriously, creating all of these components isn't very cheap if you can't do it for yourself. I know you don't want to spend that money to have everything created, so I went ahead and created everything for you . . .
Professional Audio Recording of Each Product

25 Private Label Articles for Each Topic

PhotoShop (PSD) Files of the Website Graphics so You Can Make Changes

Lead Generation Report with Private Label Rights (plus graphics!) for Each Product

Squeeze Page for Each Report

4 Email Ads for Each Product
Let's take a closer look at what you'll get each month to make your sales process nearly fail-proof . . .
Member Benefit #1
Back End Sales
Audio Recordings for Each Book
Like I mentioned earlier, using upsells and back end products is one of the best ways to add extra profits without adding much extra work. Once you add it to your sales process, it just keeps making you extra money while you sit back and enjoy.
A great way to get your customers to spend more money with you is to offer them an upgraded package of what they are already buying from you.
Each month, I'll give you just that - a product that you can use to sell to your customers on the back end . . . in the form of a high quality, professional audio book.
With most of the world rushing all over with their busy schedules, not many people have the time to sit down and read a good book anymore. Providing your customers with an option to download the audio book allows them to listen to the book in the car, while walking the dog, or any other time that fits their life.
Unfortunately, not everyone is able to produce the high quality audio books that their customers want to buy.

I have taken care of that for you. I found some very high quality Voice Artists to record each PLR book for you.
This instantly gives you an extra source of income!
Member Benefit #2
List Building Tool: Part 1
Lead Generation Report
Remember when I talked about building an opt-in list earlier, and mentioned the benefits of having a list in each niche you work in?
The problem is that many people don't have a way to get people on that mailing list. I'm taking care of that problem for you by giving you a lead generation report with each product.
Now you have a quality free gift to give your visitors in exchange for their email address - this lets you follow up with them and keep them coming back to your sales page until they buy from you!

Of course, you also get private label rights to the report, and a high quality report cover!
Member Benefit #3
List Building Tool: Part 2
Professionally Designed Squeeze Page
What good is a lead generation report if you don't have a way to give it away? For each report you get, you'll also be getting a high converting squeeze page that you can use to start giving away your lead generation reports.
I have created several squeeze pages using these same designs that have pulled in 10,000+ subscribers each, so I know what works best.

You could expect to pay someone anywhere between $100-$300 to create just one squeeze page for you, but I'm giving you one each month with your Platinum Membership.
Member Benefit #4
Follow Up Tool: Part 1
Series of 4 Email Ads
Now that you have your lead generation report and squeeze page set up, you need some follow up emails, right? I have you covered there also!
For each product, I'll give you a set of 4 profit-pulling follow up emails that you can load into your autoresponder for after your visitors sign up to get the free report for each book. Send them one follow up email every 2-3 days, or until they buy the product from you.
Remember, following up is the key to making sales - studies have shown that people don't buy from someone new unless they have heard from them several times. This gives you that opportunity!
Member Benefit #5
Follow Up Tool: Part 2
25 Articles with Private Label Rights
After your new prospects receive all 4 of the follow up emails, what next? Do they just go away?
No! Of course not. Now you have them just where you want them. I'm giving you 25 articles with Private Label Rights that you can start to send them!
And, after each article, you can remind them once again about your product - or any affiliate product that you happen to be promoting. Do you think your subscribers will remember you when it comes time to buy something if you've been sending them high quality information every week?
You bet, and they'll remember YOU for doing just that!
Of course, you don't have to use these PLR articles for your follow up series. You can even compile all of these articles into ebook format to create a brand new product - and sell that to your subscribers too!
I'll be giving you 25 PLR articles with each product, and each article will be at least 400 words in length.
Member Benefit #6
Easy Customization
PhotoShop Files for Your Graphics
To truly make these products yours, you'll probably want to do some customization with the graphics. Add your name, your website URL, that kind of thing.
With the PhotoShop PSD files in your arsenal, this will be no problem at all. Simply make the changes that you need to make, and you're ready to go.
If you don't have PhotoShop, don't worry - there is free software available that works with PSD files. So you don't have to buy the expensive software just to take advantage of this feature!
Member Benefit #7
Advertising Tools
Top Keyword List for Each Niche Topic
To truly succeed in Internet Marketing, you need search engine visibility. Don't waste hours researching the right keywords to gain top rankings in search engines. You'll receive a listing of the most searched and least used keywords for each topic to help boost your search engine rankings. No research, no hassle. Just use the keywords we provide, and watch the traffic click in.
Take a Minute to Picture Your Sales Process With This Material in Your Hands . . .
Ok, let's have a look at what your sales process would look like if you had everything I just mentioned above, along with the PLR book and website you get with your free membership.
Your visitors arrive at your squeeze page and see the free informative report that they can download . . .

They enter their name and email address and become one of your subscribers . . .

Once they fill out that subscription form, they are taken to your sales page to see the product you are selling (that is related to the free report they just signed up for). Maybe they buy it right then, maybe they don't . . .

Over the next few days, they receive a series of emails talking about the product you are selling, and reminding them that you exist and that they should check out your product again . . .

The subscriber decides to order your product, and you get paid . . .

But, after that subscriber orders your ebook, that person then sees an offer for the audio book - just a few dollars more, and he can listen to the book on the way to work! So he orders that as well
Great - you just made a sale on the ebook, and also made a sale on the back-end product! That puts even more money in your pocket . . . money that you wouldn't have made if you didn't have a back end product to sell them.
But, it doesn't stop there . . .
Now that the 4 follow up sales emails are finished, and your subscriber bought your product, they start getting informative articles each week related to that same topic . . .

In each article, you mention another product that could help them out, a product that you have an affiliate link for. When that subscriber buys the product you're recommending, you get paid . . .

And this keeps going on, and on, and on, with each person that signs up for that free report!
But we haven't talked about the best part yet . . .
This is ALL on Autopilot!
That's right - you aren't doing anything once you set this up. Your sales process keeps working while you sleep, while you eat, while you take the kids to the movies, while you do anything you want!
Just set your sales process up once, and let it work for you when you have better things to be doing!
How Much Will This Cost Me -
Must be a Fortune, Right?

Wrong - I could easily charge $97 a month for a service like this. In fact, I still might do just that some day. But, luckily for you, that day isn't today.

I have received a few emails asking why it is still so low. In order to keep my members happy, I have no choice but to listen to what they have to say.

That's why, for a limited time only, you can secure your spot in the PrivateLabelNiches.com for just . . .

$37
$14.97!/month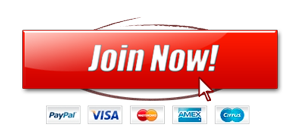 I can't guarantee how long this price will last - or even how long the doors will be open. Remember, there is a strict membership cap in place. Once the cap is reached, the doors to the PrivateLabelNiches.com may be closed forever!
100% No Risk, Money Back Guarantee


Of course, if you sign up and decide that the PrivateLabelNiches.com isn't for you, I'll issue you a complete refund of your first monthly payment - no questions asked. (Be advised that only your first months membership is refundable.) Just submit a support ticket at my support desk and I'll send your refund as soon as I can.

So what are you waiting for? If you wait too long, you'll be stuck on the outside looking in, maybe for good - Grab your membership while they are still available . . .

Once all of the spots are gone - that's it, they're gone! No matter how much you plead with me to get in it won't happen unless spots open up!
Join Below!

YES! I Want To Secure My Membership While the Price is at the Lowest Point!
I understand that with my membership, I'm entitled to . . .
Professional Audio Recording of Each Product

25 Private Label Articles for Each Topic

PhotoShop (PSD) Files of the Website Graphics so You Can Make Changes

Lead Generation Report with Private Label Rights (plus graphics!) for Each Product

Squeeze Page for Each Report

4 Email Ads for Each Product
I realize that I will be charged a monthly fee of $14.97 to keep my subscription. I am under no obligation to continue my membership, but if I don't cancel my membership before the monthly rebilling I am not eligible for a refund. Only the first month is refundable.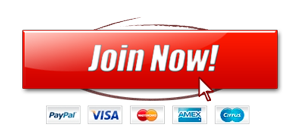 To Your Success,
Connor Funderburke


Disclaimer: Every effort has been made to accurately represent our product and it's potential. Any claims made of actual earnings or examples of actual results can be verified upon request. The testimonials and examples used are exceptional results, and don't apply to the average purchaser and are not intended to represent or guarantee that anyone will achieve the same or similar results. Each individual's success depends on his or her background, dedication, desire and motivation. As with any business endeavor, there is an inherent risk of loss of capital and there is no guarantee that you will earn any money.
Member Login | Support
Terms and Conditions | Copyright Notice | Disclaimer | DMCA | FTC Compliance | Privacy Policy